Our Beloved Pelangi Staff
Pelangi School has a wonderful team of teachers helping to make the school what it is today. We strive to provide a supportive environment for all our diverse student body and staff where everyone is equally valued, cared for, happy and secure.
Pelangi School is proud of our experienced and qualified teachers, both local and international. With a culturally diverse student populous, we endeavor to provide an equally diverse teacher base to offer a truly international education apart from the internationally highly regarded curriculum we teach. Here is what some of our staff say about being part of the Pelangi Team.
Teaching Staff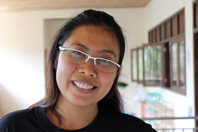 Ayu Arsani has been at Pelangi School for the past 4 years of her 11 year teaching career, teaching Bahasa Indonesia across all grades.
"Pelangi is WONDERFUL, it's like home to me and I feel like I am a mother to my students. It's so nice to teach multicultural students and I love seeing Pelangi evolve into the school it is today!" Ayu Arsani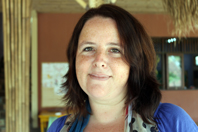 Melanie Hammond has been a Bahasa Indonesia and primary classroom teacher in Australia and headed Language and Values Education Projects in Tasmania, before teaching internationally during her 13 years of teaching. Before joining Pelangi School and overseeing the curriculum and managing the student and teacher populous as head of school, 2 years ago, she was teaching for 4 years in Lombok.
"Working at Pelangi School is like being a part of a big multicultural family. We are a small enough school community to know all the children and their parents and helpers. It is a really exciting time for us all, as the school grows from strength to strength. Our students love coming to school every day. They love learning, exploring our natural environment, building friendships, skills and knowledge. We have wonderful staff who genuinely care about the students. Pelangi is the kind of school we all wish we could have gone to as children!" Melanie Hammond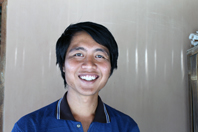 Pak Wayan Widia Sesana has been an Art & Cultural Teacher for 5 years of which he has spent 2 years at Pelangi as Art Teacher and PE & Music Assistant Teacher. A well exhibited artist in his own right, he has also worked extensively with children and people with disabilities for various charities and orphanages.
"I started as a one-on-one tutor for special needs students and am now full-time staff here. I love the school and that the students love art and are encouraged individual artistic expression. I can really share my creativity here. I love it!" Pak Wayan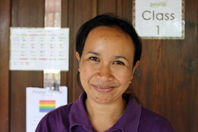 Ni Kadek Purnama Dewi (Ibu Ami) has been at Pelangi for the past 7 years and is the most senior teaching staff here. She started out in private education with a focus on Maths, Bahasa Indoensia, and Social Studies and teaches mainly across the lower primary years. She has seen the school evolve from its early beginnings of only a couple of class rooms to now accommodate over 140 students.
"Pelangi is a real school now with diverse students from different backgrounds. Respect is really high here and I love teaching here. It is like family really and Pelangi supports the different needs of each student. The new ICP curriculum is fantastuc and the kids love it!" Iby Ami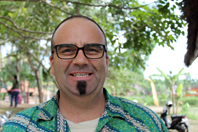 Khan Wilson
Artist and educator, Khan Wilson, has worked his way from Primary and High School class teaching, Indonesian language and Art teaching, through to Early Childhood education. After teaching in Tasmania, Australia for 7 years, Khan has spent the past 6 years in Indonesia holding leadership positions and teaching students in the Early Years in both Lombok and now Bali. Khan's artistic talents, passion for story telling and professional teaching experience have found the perfect home in the Pelangi School Early Years classes.
'Pelangi is close to nature, giving our students the chance to grow and learn in a natural, nurturing environment, where each individual and their needs matter and aim to be met'. Khan Wilson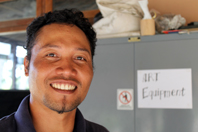 Pak Widi Nugraha comes from a teaching background spanning 9 years with posts in Java and Denpasar before commencing as PE & Music Teacher at Pelangi School 4 years ago.
"I feel very happy about the new campus, it is so much better for students and the teachers. I used to work at same culture schools and Pelangi offers so much more learning to the students and teachers. There are of course challenges, but that is where we all grow. I am really happy here as I learn a lot too and get to share many things with the students. I love seeing how everyone gets along so well too." Pak Widi
Support Staff
Pelangi School is lucky to have a great support staff team from administrators to gardeners and security. Pelangi School support staff are well loved by our children, a testimony to the important jobs they are doing in the everyday running of the school.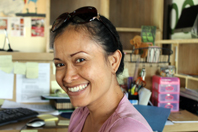 Kukuh (Ibu Dani) Hesti Kusumar – Reception & Administration
"I have known Pelangi School since the early days as my niece went there, so I have seen the school evolve from the bamboo hut class rooms to what it is today. I am proud to be part of the Pelangi Team now, I love working here and having my son in class 1 is great – he loves going to school here." Ibu Dani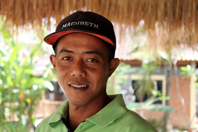 I Gede Budi Arta (Pak Gede) – Head of Operational Staff & Manager. Pak Gede has been at Pelangi School for over 6 years and is also part of the local Banjar.
"I have been at Pelangi since its beginning days and love the school. It is great to see how far we have come and to be part of the growing up of the school. I recall there were only a few students in each grade at the beginning and now we have over 110 students, all new buildings, a new warung and the school grounds get more beautiful by the day."
"I have learned so much from the different cultures here and love seeing how everyone respects each other. It is a beautiful school." Pak Gede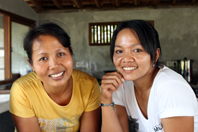 Ibu Kadek Soniariani (Head Chef) and Ibu Jero Sandat (Warung Staff)
Ibu Kadek and Ibu Jero have been part of Pelangi School for the past three years preparing the wholesome snacks and lunches, making great coffee for teachers and parents and nurturing the school community with culinary love.
"I always loved working at Pelangi School, learning from the diverse children here and cooking for them." Ibu Jero
"I love the children, love preparing food and enjoy being part of Pelangi School. I used to manage restaurant kitchens, but love working here – plus I get weekends and holidays off." Ibu Kadek