Community
Pelangi School is located in Banjar Kumbuh, which is a 10 minute's drive south of central Ubud. Our school exists as part of the local village and it is a common practice for village children to play in our grounds after the school staff and children have left for the day.
Balinese society is very community oriented; a local person in Bali cannot exist in solitude. Ceremonies and rituals are a big part of life, which require significant effort and time. Our school community is not only a part of the local Balinese community but we like to take example from this rich and dynamic culture.
At Pelangi, every child matters and every person is valuable, both within the school and in the local community. We believe in working together as a team to help others and ourselves.
Pelangi students are taught about the value of giving back to the community and the environment through personal accountability and participation in events that can affect the larger community in positive way.
Pelangi is a community-oriented school with a diverse student population and teaching faculty. Our global community offers rich opportunities for cultural sharing and fosters a natural curiosity about the world.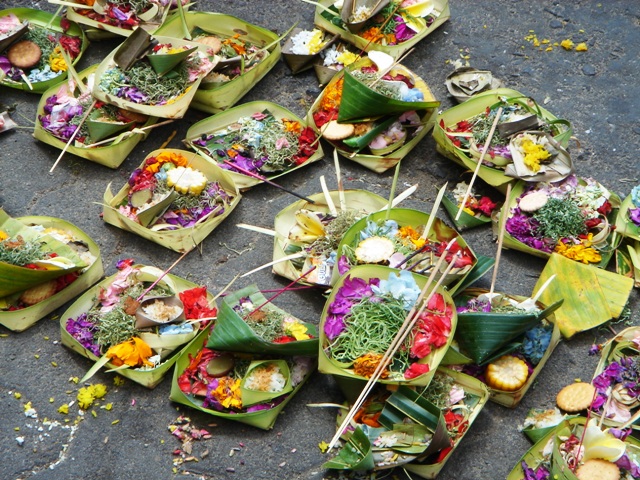 Local Scholarship Programme
Through our scholarship program, Pelangi offers the opportunity for local Indonesian children from families of lesser means to attend Pelangi.  Each year Pelangi has upwards of 20 students on scholarship ranging from TK to SD. Pelangi is able to run scholarship programs because of generous support from outsiders who choose to sponsor a child or through annual fundraisers.
If you would be interested in sponsoring a child to attend Pelangi, you would be gifting them the benefit of a truly global, holistic and bilingual education.  The rewards are unparalleled and make life-changing difference for local students.
To sponsor a child, offer some time, ideas, a skill or funding for these projects, please contact us for details of how you can help.
'Looking for Borneo'
 'Looking for Borneo' is an initiative that directly benefits Pelangi Scholarship Program (PSP).  All proceeds from sales will be donated to three excellent programs, Ransel Buku – Dayak children's education program, Darung Tingan-Dayak Academy of Dance and most importantly for our school,' PSP'-Pelangi Scholarship Program.  Books are now for sale at Pelangi School Office, Books and Beyond, Periplus Book Stores or order online at
www.creatavisionpublishing.com